A Single User License (SUL), which provides for up to 5 patients, can be purchased by following the directions below.
The current cost is $39.00 per machine. (If you need a license providing for additional patients, please .)
The registration code, emailed directly to you upon receipt of your PayPal payment, is valid ONLY for the machine from which the software is registered.
If you need a registration code for a different machine please .
If you are interested in purchasing a network version or a site license, please .
Click "Configure" on the main menu bar, then click on "Licensee Information" from the drop down menu.

The "Licensee Information" form is displayed. Enter the correct information for you and/or your company.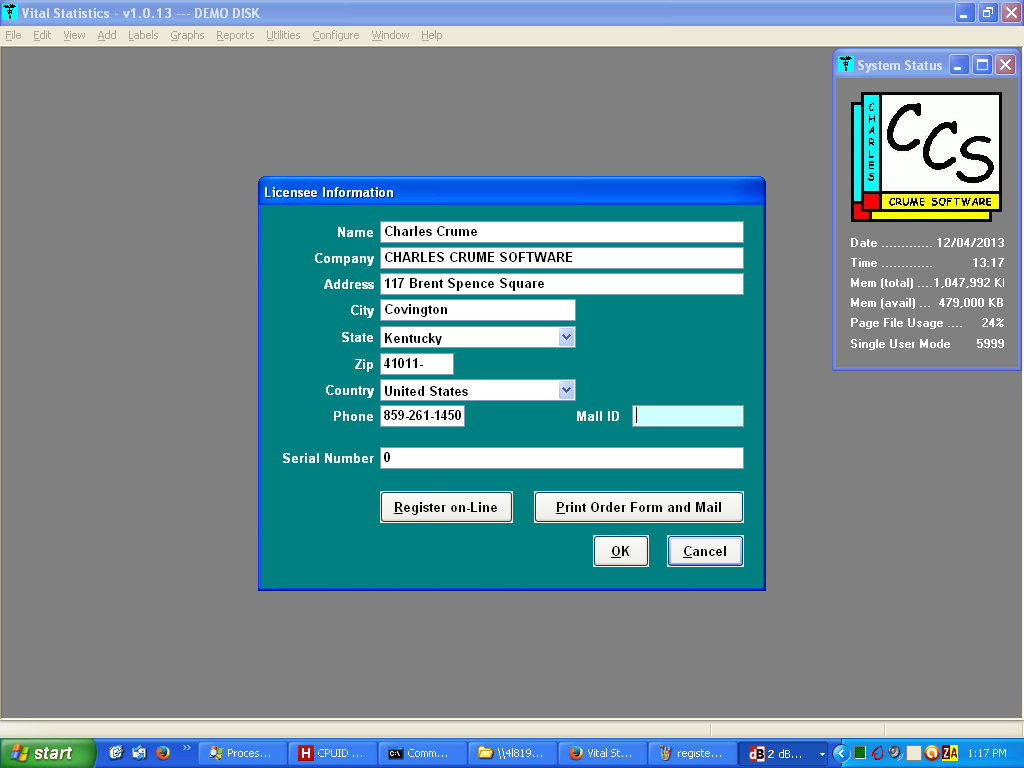 Click the &ltRegister on-Line&gt button. A message requiring confirmation of your information will be displayed...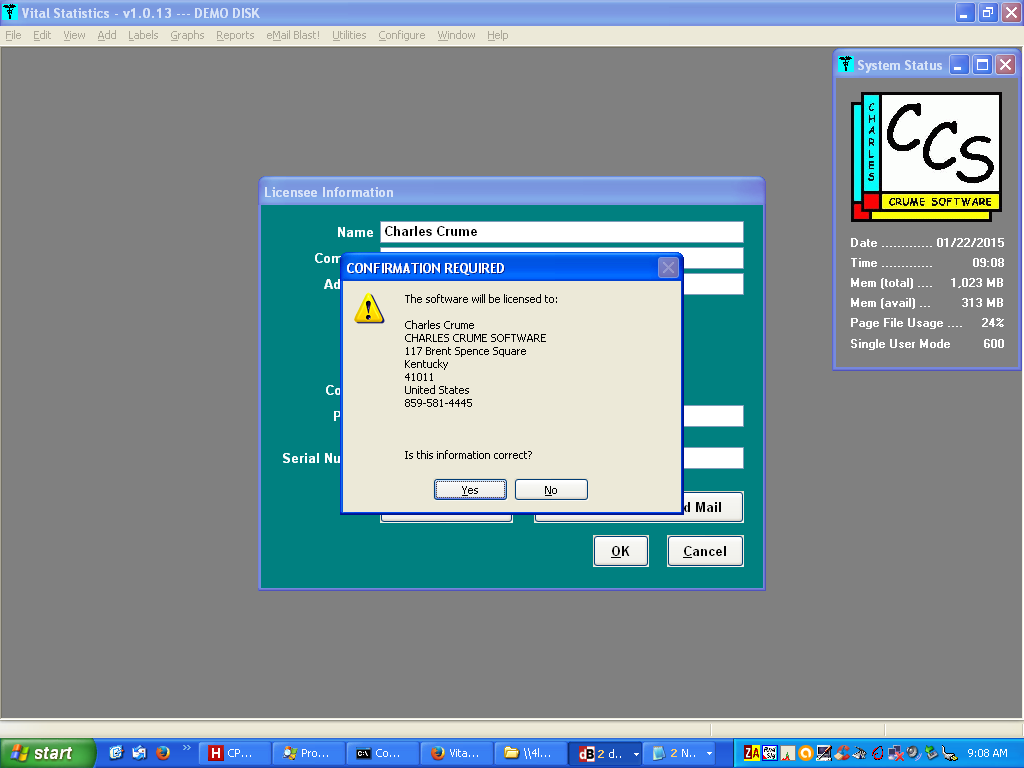 A message reminding you that the registration code is valid ONLY for this computer is displayed...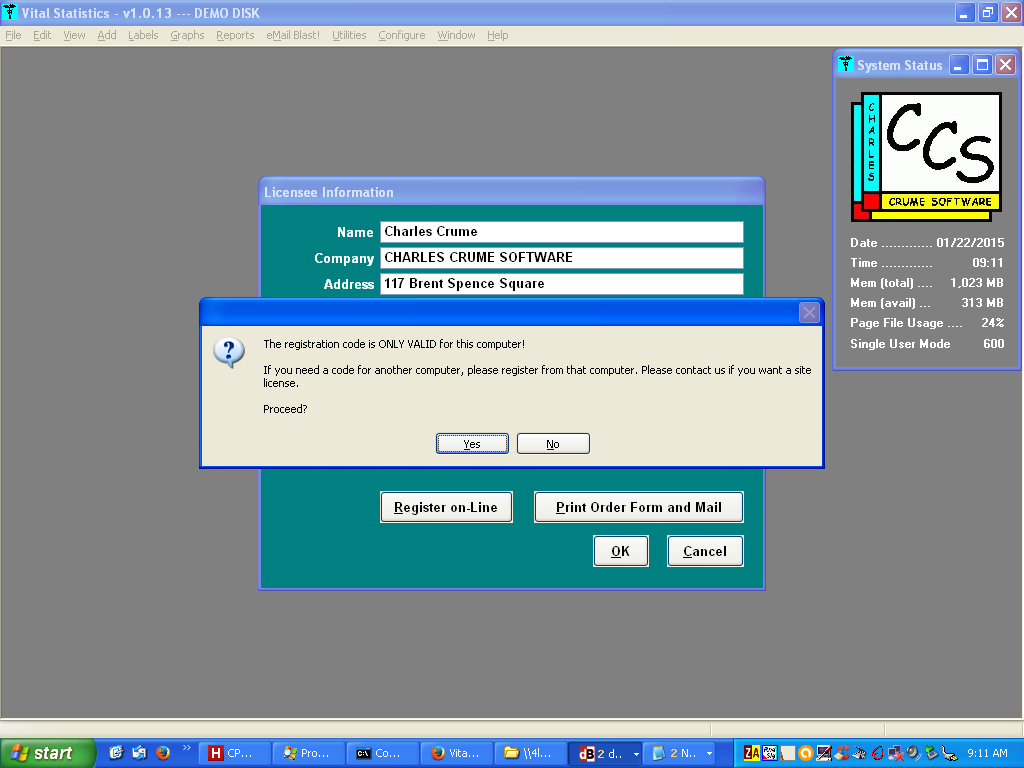 Clicking the &ltYes&gt button will take you to PayPal where you can make payment.
If you DO NOT want to pay on-line, you can use the "Print Order Form and Mail" to print a paper copy of the order form and mail it to us (perhaps you do not have a PayPal account or just don't like paying on-line).
Please BE SURE that this is the machine you want a registration code for!!!
Once a registration code is purchased, there are no returns nor refunds.