A Single User License (SUL) can be purchased by following the directions below.

The current cost is $399.00 per machine.

The registration code, emailed directly to you upon receipt of your PayPal payment, is only VALID for the machine from which the software is registered.

If you need a registration code for a different machine please .

If you are interested in purchasing a network version or a site license, please contact us .


Click "Configure" on the main menu bar, then click on "Licensee Information"...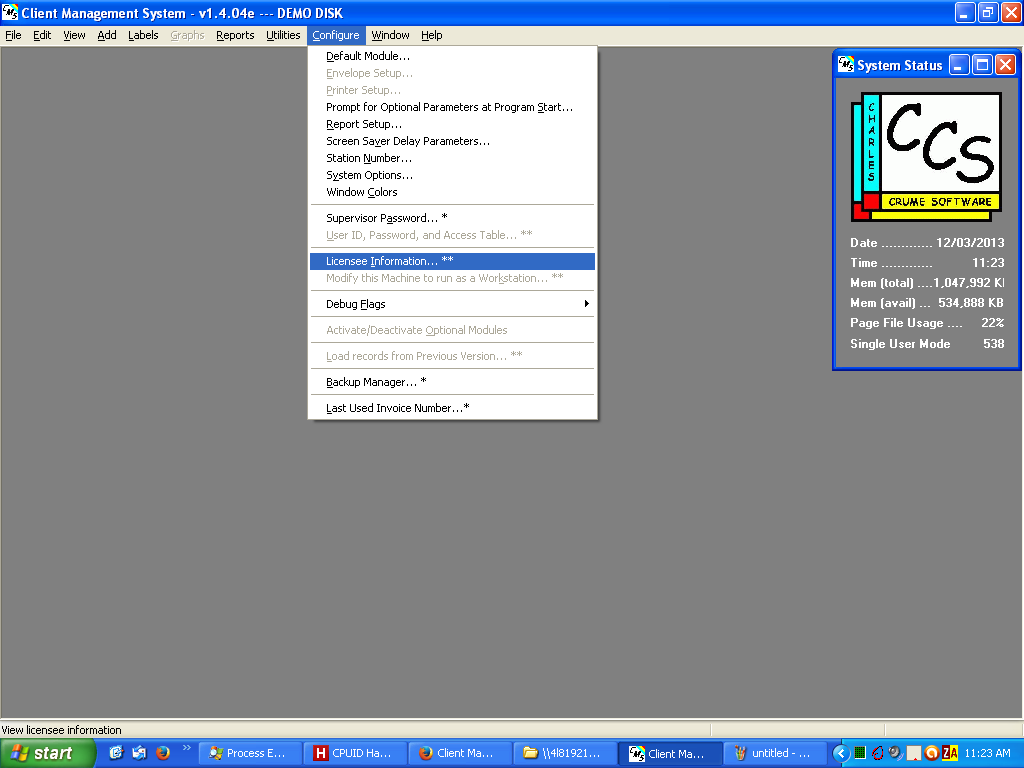 The "Licensee Information" form is displayed...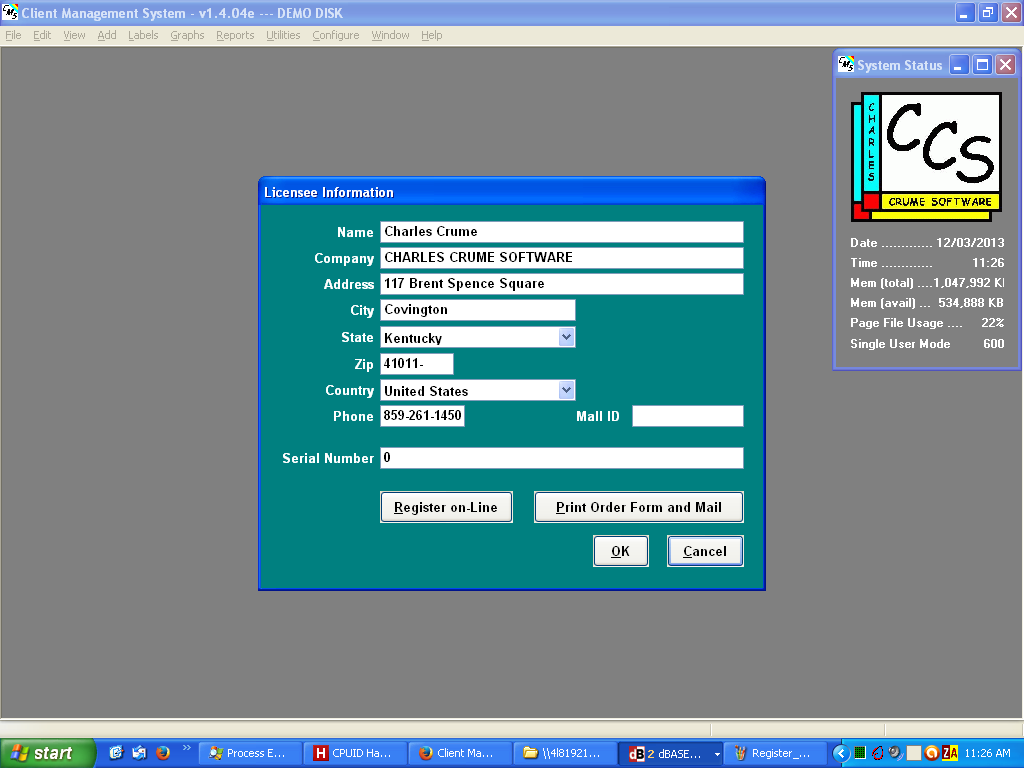 From this form, you can:
Enter the correct information for you and/or your company.
Use the "Register On-Line" button which will redirect you to PayPal.
Use the "Print Order Form and Mail" to print a paper copy of the order form and mail it to us (perhaps you do not have a PayPal account or don't like paying on-line).
Please BE SURE that the information IS CORRECT!!!
Once a registration code is purchased, there are no returns nor refunds.